Unlocking the Power of Data: Exploring HPE Storage Management Utility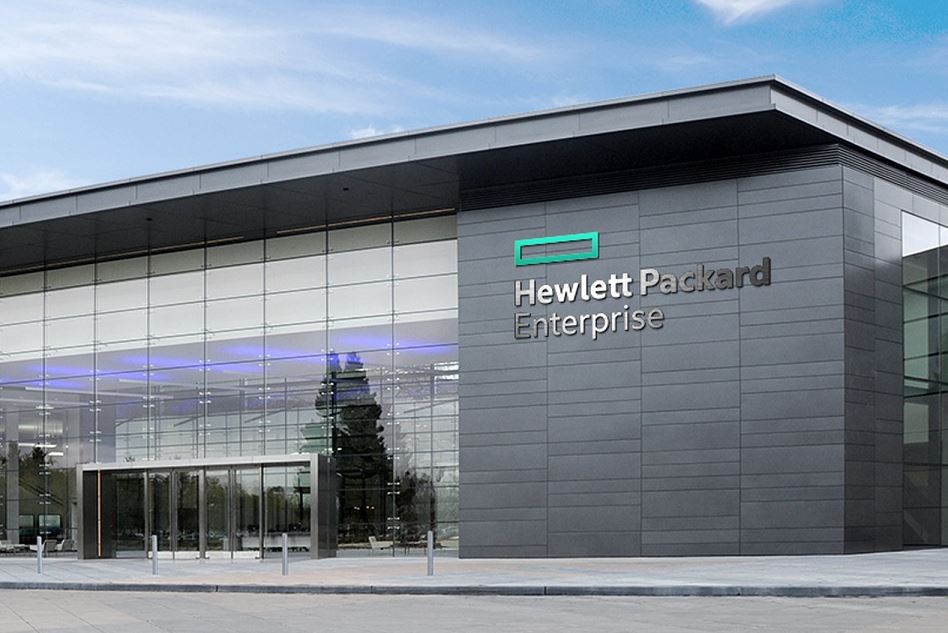 Introduction:
In today's data-driven world, businesses rely heavily on efficient and reliable storage management solutions to handle their ever-growing volumes of data. Hewlett Packard Enterprise (HPE), a leading provider of technology solutions, offers a powerful tool known as the HPE Storage Management Utility. This utility empowers organizations to unlock the full potential of their data storage infrastructure. In this blog, we will delve into the capabilities and benefits of the HPE Storage Management Utility, shedding light on how it can revolutionize your data storage management practices.
I. Understanding HPE Storage Management Utility:
The HPE Storage Management Utility is a comprehensive software tool designed to simplify and streamline the management of HPE storage systems. It provides administrators with a centralized platform to monitor, configure, and optimize storage resources across the entire infrastructure. From a single interface, users can gain valuable insights into their storage environment, enabling them to make informed decisions and ensure optimal performance.
II. Key Features and Functionality:
Centralized Management: The utility offers a unified view of all HPE storage systems, allowing administrators to efficiently manage and monitor storage resources, including physical and virtual storage arrays.
Performance Monitoring and Analysis:
Real-time monitoring and reporting capabilities enable administrators to proactively identify and resolve performance bottlenecks, ensuring optimal storage performance and maximizing uptime.
Simplified Configuration and Provisioning:
The utility simplifies the process of configuring storage resources, enabling quick provisioning of storage volumes, RAID arrays, and data replication, thus saving time and reducing human errors.
Advanced Data Protection:
HPE Storage Management Utility provides comprehensive data protection features, including snapshots, replication, and backup integration. These features ensure data availability, business continuity, and rapid disaster recovery.
Capacity Planning and Optimization:
With capacity planning tools, administrators can analyze storage utilization trends, forecast future requirements, and optimize storage allocation, avoiding underutilization or overprovisioning.
III. Benefits of HPE Storage Management Utility:
Improved Efficiency:
The utility streamlines storage management operations, reducing administrative overheads and enabling IT teams to focus on strategic initiatives rather than routine tasks.
Enhanced Performance:
Real-time monitoring and analysis capabilities help optimize storage performance, identify potential issues, and ensure a smooth and responsive storage environment.
Increased Data Availability:
With robust data protection features, including snapshots and replication, the utility ensures data availability, minimizing the risk of data loss and enabling quick recovery in case of failures.
Simplified Scalability:
As businesses grow, the utility scales seamlessly to accommodate increasing storage demands, ensuring that storage resources can be easily expanded and managed without disruption.
Cost Savings:
By optimizing storage utilization and improving operational efficiency, organizations can achieve cost savings in terms of storage hardware, energy consumption, and administrative resources.
IV. Real-world Use Cases:
Enterprise Data Centers:
Large enterprises with complex storage infrastructures can leverage the utility to simplify management tasks, gain visibility into their environment, and optimize resource allocation.
Cloud Service Providers:
HPE Storage Management Utility offers the scalability and flexibility required for cloud service providers to efficiently manage their multi-tenant storage environments and meet service-level agreements.
Virtualized Environments:
Virtualized environments can benefit from the utility's centralized management, enabling administrators to easily provision storage for virtual machines and monitor performance at the host and VM level.
V. Integration and Compatibility:
HPE Storage Management Utility is designed to integrate seamlessly with HPE's storage systems, including their flagship storage platforms such as HPE 3PAR and HPE Nimble Storage. It offers extensive compatibility with different storage protocols, including Fibre Channel, iSCSI, and NFS, ensuring that organizations can leverage their existing storage investments while benefiting from the utility's advanced management capabilities.
Furthermore, the utility is built with open APIs, allowing for easy integration with third-party management tools and automation frameworks. This flexibility enables organizations to incorporate the HPE Storage Management Utility into their broader IT ecosystem, creating a unified management experience across multiple platforms and applications.
VI. Ease of Use and User Interface:
HPE prioritizes user experience and has developed an intuitive and user-friendly interface for the Storage Management Utility. Administrators can navigate through the various features and functionalities with ease, accessing critical information and performing tasks efficiently. The interface provides comprehensive dashboards, visual representations of storage resources, and interactive charts, making it easier to analyze and interpret data.
Moreover, the utility offers role-based access control, allowing administrators to define and manage user permissions, ensuring that the right individuals have the appropriate level of access to perform their designated tasks.
VII. Future-proofing and Support:
HPE is committed to continuous innovation and enhancement of their storage solutions, including the Storage Management Utility. They release regular updates, introducing new features, performance improvements, and bug fixes to ensure the utility remains current and robust.
In addition, HPE provides comprehensive technical support and documentation resources to assist organizations in implementing and maintaining the Storage Management Utility. This support ensures that businesses can overcome any challenges and maximize the value of their investment in HPE storage solutions.
Also Read: American Powerhouses: The Top 10 Data Storage Companies in the US
Conclusion:
The HPE Storage Management Utility represents a powerful and indispensable tool for organizations seeking to optimize their storage infrastructure and harness the full potential of their data. With its centralized management, performance monitoring, simplified configuration, and advanced data protection features, the utility empowers administrators to streamline operations, enhance performance, and ensure data availability. By leveraging the HPE Storage Management Utility, businesses can unlock the power of their data, driving innovation, and achieving a competitive edge in today's data-centric world.