The Best Cloud Hosting Companies in the USA: Top 10 Picks for 2023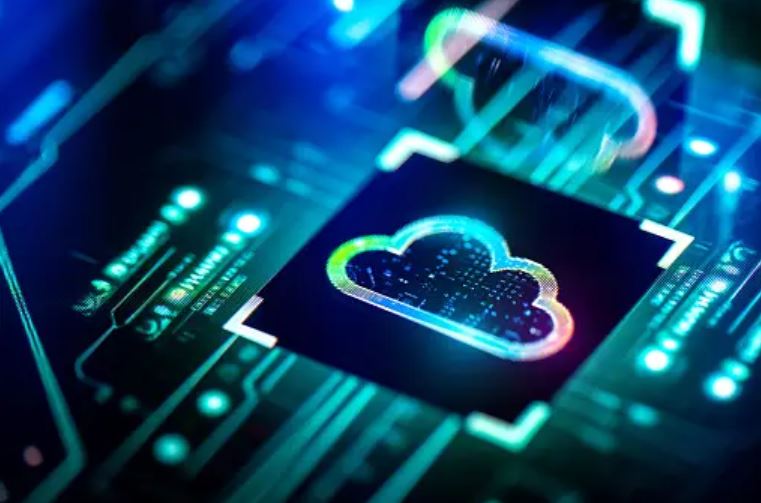 Introduction: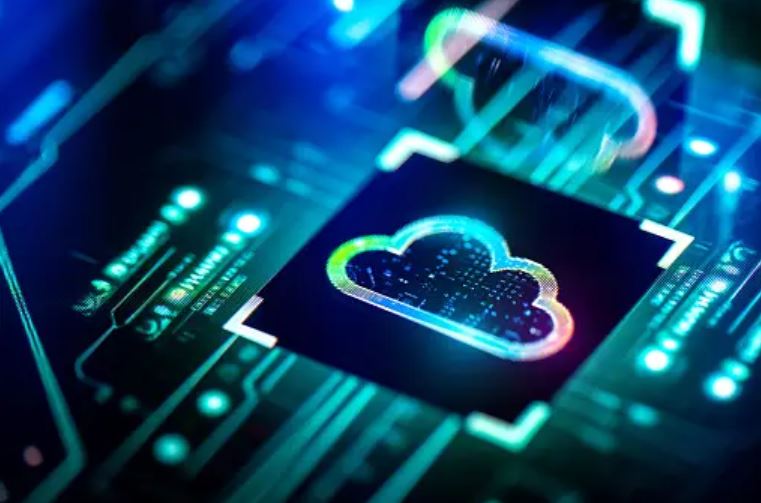 In today's digital landscape, businesses of all sizes rely heavily on cloud hosting services to power their websites, applications, and data storage needs. With an abundance of cloud hosting providers in the market, choosing the right one can be a daunting task. That's why we have compiled a list of the top 10 cloud hosting companies in the USA for 2023, to help you make an informed decision for your business. These companies have been selected based on their performance, reliability, security, scalability, customer support, and overall reputation in the industry. Let's dive in and explore the leading cloud hosting providers that are driving innovation and excellence in the USA.
1. Amazon Web Services (AWS):
As the industry giant, Amazon Web Services (AWS) continues to dominate the cloud hosting market. With a wide range of services, including Elastic Compute Cloud (EC2), Simple Storage Service (S3), and Lambda, AWS offers unparalleled scalability, reliability, and performance. Their global infrastructure and comprehensive feature set make them an ideal choice for businesses of all sizes.
2. Google Cloud Platform (GCP):
Google Cloud Platform (GCP) is another major player in the cloud hosting arena. Known for its robust infrastructure and advanced machine learning capabilities, GCP offers a suite of services such as Compute Engine, Cloud Storage, and BigQuery. Their emphasis on security, innovation, and data analytics makes them a popular choice among businesses seeking cutting-edge cloud solutions.
3. Microsoft Azure:
Microsoft Azure has made significant strides in recent years and is now considered one of the top cloud hosting providers. With an extensive portfolio of services, including Virtual Machines, Azure Storage, and Azure Functions, Azure offers a seamless integration with other Microsoft products and a strong focus on hybrid cloud solutions. Their commitment to compliance and data protection is a key factor for businesses operating in regulated industries.
4. IBM Cloud:
IBM Cloud has a long-standing reputation for enterprise-grade cloud hosting solutions. Their comprehensive suite of services includes Virtual Servers, Object Storage, and Watson AI capabilities. IBM Cloud's emphasis on security, privacy, and hybrid cloud integration appeals to businesses with complex infrastructure requirements.
5. Oracle Cloud:
Oracle Cloud stands out for its performance, reliability, and extensive range of services. With offerings like Compute, Block Volumes, and Database Cloud Service, Oracle Cloud caters to businesses looking for high-performance computing, data management, and seamless migration options. Their focus on automation and cost optimization makes them a strong contender in the cloud hosting space.
6. Digital Ocean:
DigitalOcean is a popular choice for startups and developers seeking a simple, cost-effective cloud hosting solution. With its user-friendly interface and competitive pricing, DigitalOcean offers services like Droplets (virtual machines), Kubernetes, and Object Storage. Their emphasis on community support and developer-friendly features has earned them a dedicated following.
7. Vultr:
Vultr is a cloud hosting provider known for its high-performance infrastructure and global network. Offering services like Compute Instances, Block Storage, and Load Balancers, Vultr caters to businesses requiring fast, scalable, and reliable cloud solutions. Their flexible pricing options and extensive documentation make them an attractive choice for developers and businesses alike.
8. Dream Host:
DreamHost has established itself as a reliable and customer-centric cloud hosting provider. With their scalable cloud computing services, Object Storage, and automated backups, DreamHost appeals to businesses seeking ease of use and excellent customer support. Their commitment to open-source projects and environmental sustainability sets them apart from the competition.
9. Rackspace:
Rackspace is renowned for its managed cloud hosting services, providing businesses with personalized support and expertise. With offerings such as Managed Kubernetes, Managed Databases, and Managed Security, Racks pace offers a hands-on approach to cloud hosting.
10. Alibaba Cloud:
Alibaba Cloud is a leading cloud hosting provider, particularly in the Asian market. With a comprehensive suite of services, including Elastic Compute Service (ECS), Object Storage Service (OSS), and Database Services, Alibaba Cloud caters to businesses with a global presence. Their robust infrastructure, competitive pricing, and strong focus on data security make them a top choice for companies expanding into the international market.
Conclusion:
Selecting the right cloud hosting company is crucial for the success of your business. The top 10 picks for 2023 provide a diverse range of options to meet different business needs, whether it's scalability, security, performance, or cost-effectiveness. Amazon Web Services (AWS), Google Cloud Platform (GCP), and Microsoft Azure continue to lead the pack with their extensive service offerings and global infrastructure. Other notable providers like IBM Cloud, Oracle Cloud, DigitalOcean, Vultr, DreamHost, Rackspace, and Alibaba Cloud offer unique features and specialized services that cater to specific requirements.
Before making a decision, carefully evaluate your business needs, growth projections, budget, and desired level of support. Consider factors such as scalability, reliability, security, performance, and customer support. It's also advisable to consult with industry experts or seek recommendations from businesses with similar needs.
By choosing one of the top cloud hosting companies in the USA, you can leverage the power of cloud technology to drive your business forward, optimize your operations, and deliver a seamless digital experience to your customers. Embrace the cloud and unlock the potential for growth and innovation in the dynamic landscape of the digital era.
Also Read: Making the Right Choice: The Top 10 Web Hosting Companies in America
---
Frequently Asked Questions (FAQs):
---
Cloud hosting is a type of web hosting service where websites, applications, and data are stored and accessed through virtual servers that are hosted on a network of physical servers. It allows businesses to leverage the scalability, reliability, and flexibility of the cloud infrastructure to meet their computing and storage needs.
Why should I choose cloud hosting?
Cloud hosting offers several benefits over traditional hosting methods. These include:
Scalability: Cloud hosting allows you to easily scale your resources up or down based on your requirements, ensuring that you only pay for what you use.
Reliability: Cloud hosting utilizes a network of servers, reducing the risk of downtime. If one server fails, another can seamlessly take its place, ensuring high availability.
Security: Cloud hosting providers invest heavily in security measures, including data encryption, firewalls, and regular backups, to protect your data from unauthorized access or loss.
Performance: With cloud hosting, you can benefit from fast load times and improved website performance, thanks to the distribution of resources across multiple servers.
Cost-effectiveness: Cloud hosting eliminates the need for upfront infrastructure investments, allowing you to pay for resources on a flexible, pay-as-you-go basis.
How do I choose the right cloud hosting provider?
When selecting a cloud hosting provider, consider the following factors:
Reliability and uptime: Look for providers with a proven track record of high uptime and reliable performance.
Scalability: Ensure that the provider offers flexible scalability options to accommodate your business growth.
Security: Assess the provider's security measures, including encryption protocols, data backups, and access controls.
Support: Check for 24/7 customer support, including technical assistance, to address any issues or concerns promptly.
Pricing: Evaluate the pricing structure to ensure it aligns with your budget and offers a good balance between cost and features.
Service offerings: Consider the range of services offered, such as storage, computing power, database management, and additional features that align with your specific needs.
Can I migrate my existing website to a cloud hosting provider?
Yes, most cloud hosting providers offer migration services or provide resources and documentation to guide you through the migration process. You can typically migrate your website files, databases, and configurations to the cloud hosting environment with the help of tools or professional assistance from the provider.
What is the difference between cloud hosting and traditional hosting?
In traditional hosting, websites and applications are hosted on physical servers located in a specific data center or server farm. The resources are dedicated to a single user or organization. In contrast, cloud hosting utilizes virtual servers that draw resources from a network of physical servers. This allows for greater scalability, flexibility, and redundancy, as resources can be dynamically allocated and shared among multiple users.
Can I upgrade or downgrade my resources in cloud hosting?
Yes, one of the key advantages of cloud hosting is its scalability. Most cloud hosting providers offer the flexibility to upgrade or downgrade your resources, such as computing power, storage, and bandwidth, based on your changing needs. This scalability ensures that you can easily accommodate traffic spikes or adjust resources during periods of lower demand.
Remember to consult the specific terms and conditions of your chosen cloud hosting provider regarding resource scaling and any associated costs.
These FAQs should help address some common queries about cloud hosting and assist you in making an informed decision when choosing the best cloud hosting provider for your business. Remember to conduct thorough research, assess your requirements, and consider your long-term goals before finalizing your decision.