Why life insurance is important for every person in today's life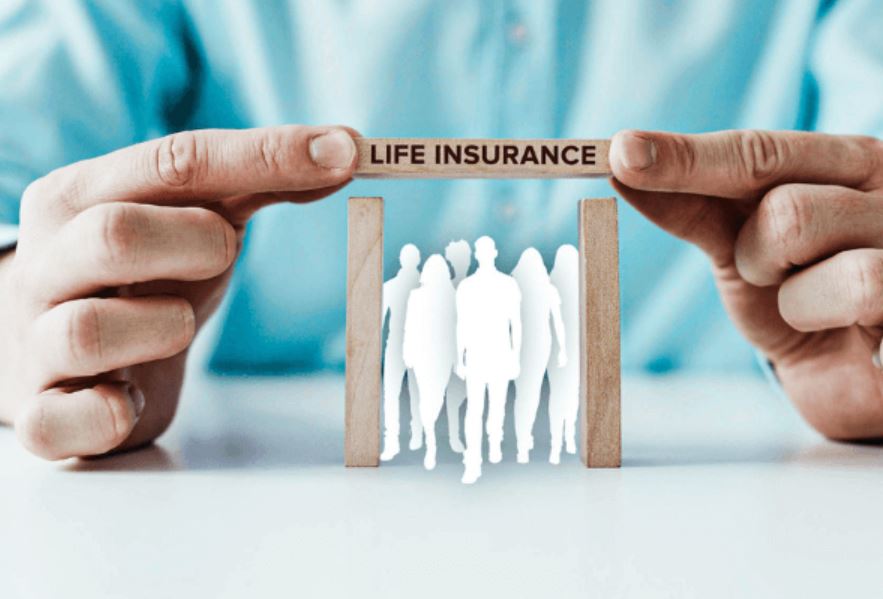 In today's fast-paced and unpredictable world, it is essential to safeguard the financial well-being of yourself and your loved ones. Life insurance is a crucial financial tool that provides a safety net for individuals and their families, ensuring financial security even in the face of unforeseen circumstances. While contemplating the need for life insurance can be uncomfortable, understanding its importance is vital. In this blog post, we will delve into the reasons why life insurance is essential for every person in today's life.
1. Protecting Loved Ones' Financial Future
One of the primary reasons for obtaining life insurance is to protect the financial future of your loved ones. If you are the primary breadwinner or contribute significantly to your family's income, your sudden absence could leave them vulnerable to financial hardships. Life insurance acts as a financial cushion by providing a tax-free death benefit to your beneficiaries upon your passing. This payout can help replace lost income, cover outstanding debts, mortgage payments, daily living expenses, and even fund your children's education. Life insurance ensures that your loved ones can maintain their standard of living and have a secure financial future, even in your absence.
2. Covering Outstanding Debts and Expenses
Life insurance can be instrumental in covering outstanding debts and expenses, preventing your loved ones from inheriting financial burdens after your passing. If you have a mortgage, car loan, or credit card debt, your life insurance policy can help pay off these obligations, easing the financial strain on your family. Additionally, it can cover end-of-life expenses, such as funeral costs and medical bills, which can be substantial. By having an adequate life insurance policy, you can spare your family from the burden of financial obligations during an already emotionally challenging time.
3. Business Continuity and Succession Planning
Life insurance is not only crucial for individuals but also for business owners and entrepreneurs. If you are a business owner, life insurance can play a vital role in ensuring the continuity and stability of your business. By incorporating a life insurance policy into your business succession plan, you can protect your business from financial turmoil in the event of your death. The insurance proceeds can be used to facilitate a smooth ownership transition, provide funds for the buyout of shares, or compensate for any loss of revenue during the transition period. This proactive approach ensures that your business survives and continues to thrive, benefiting your family and employees.
4. Supplementing Retirement Savings
Life insurance policies can also serve as a valuable tool to supplement your retirement savings. Certain types of life insurance, such as permanent life insurance, offer a cash value component that grows over time. This cash value can be utilized during your lifetime for various purposes, such as supplementing your retirement income, covering unexpected expenses, or funding your children's education. Life insurance provides an additional layer of financial security, giving you peace of mind and a source of liquidity in times of need.
5. Affordable Coverage and Peace of Mind
Contrary to popular belief, life insurance can be affordable, especially when purchased at a younger age. The premiums are based on factors such as your age, health, and coverage amount. By obtaining life insurance early, you can lock in lower premiums and ensure financial protection for your loved ones while enjoying the peace of mind that comes with knowing you have taken steps to secure their future.
Also Read: Everything About Life Insurance!
Conclusion
In today's life, where uncertainties are inevitable, life insurance has become a necessity rather than a luxury. It provides a crucial safety net, protecting your loved ones from financial hardships and ensuring their financial security in your absence. By securing a life insurance policy, you can have peace of mind, knowing that your family will be taken care of and their future financial needs will be met. Don't delay this important decision. Consult with
a trusted financial advisor or insurance professional to determine the most suitable life insurance coverage for your specific needs and circumstances.
Remember, life insurance is not just about preparing for the worst-case scenario; it is an investment in your family's future and financial well-being. By proactively securing life insurance coverage, you are demonstrating your commitment to their long-term security and providing them with the resources they need to move forward in life with confidence.
Furthermore, life insurance can also be a tool for leaving a lasting legacy. It can serve as a means to support charitable organizations or leave an inheritance for future generations, ensuring that your impact extends beyond your lifetime.
In today's ever-changing world, life insurance acts as a financial safety net, protecting your loved ones from the unexpected. It offers a sense of security, knowing that you have taken responsible measures to safeguard your family's financial future.
So, take the necessary steps today to explore life insurance options and secure a policy that suits your needs. By doing so, you are making a significant investment in the well-being of your loved ones and ensuring a lasting financial legacy.
Remember, life insurance is a personal decision, and it is essential to review and reassess your coverage periodically to align with your evolving circumstances. Take charge of your financial future and prioritize the protection of your loved ones with the valuable tool of life insurance.