5 Benefits of CenturyPromise's E-Warranty System for Plywood Consumers.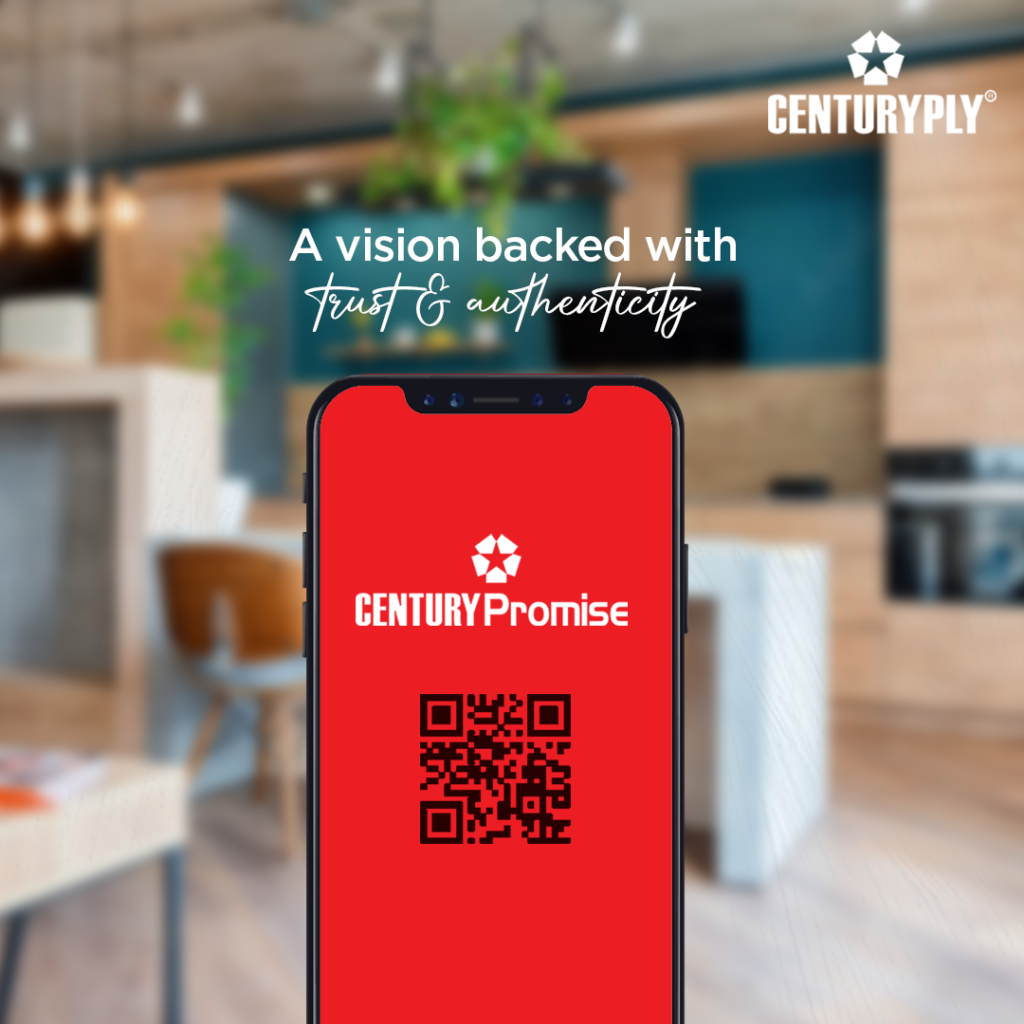 CenturyPromise has stepped up to transform how plywood customers perceive their products at a time when authenticity and transparency are crucial. The CenturyPromise app's integration of their ground-breaking E-Warranty system offers several advantages that can completely change the way you shop for plywood.
We'll go into detail about the five main benefits of CenturyPromise's E-Warranty system in this blog to help you make the right decisions for your residential or commercial needs.
Benefits of CenturyPromise's E-warranty system for plywood consumers
Verification of Authenticity
Making sure the plywood is legitimate is one of the main considerations when buying it. It's critical to be certain that you're purchasing a genuine CenturyPly product, given the growth in counterfeit goods. This issue has a remedy from CenturyPromise and only requires a fast scan.
You can use the CenturyPromise app to quickly scan the exclusive QR code on your CenturyPly product to confirm its authenticity. Your screen will immediately show the reassuring phrase "CenturyPly genuine product" if it's the real deal. If not, it will state, "Not a CenturyPly Genuine Product." Your investment is authentic and reliable thanks to this rapid verification, which gives you peace of mind.
Simple Access to Product Information
When it comes to making wise judgments about plywood purchases, knowledge truly is power. By making it simple for you to acquire important product information, CenturyPromise goes above and beyond the call of duty. Along with thorough details, the app reveals each product's manufacturing location.
With this knowledge at your disposal, you may review and compare products while taking your personal preferences—such as durability, size, and origin—into account. Making impulsive decisions is a thing of the past since CenturyPromise gives you the power to shop wisely.
No-cost E-warranty Certificate
CenturyPromise understands the value of protecting your money in addition to focusing on authenticity and knowledge. The app gives you the ability to create, download, and distribute an E-Warranty certificate after you buy a CenturyPly product.
This digital certificate demonstrates both your plywood warranty coverage and purchase. Paper warranties are no longer a concern because your E-Warranty certificate is safely saved within the app and is thus always accessible. Convenience and security are combined in this.
Stay Current with New Offers
A dynamic market necessitates keeping up with the most recent deals and discounts. By offering regular updates on CenturyPly's unique specials and promotions, CenturyPromise makes sure you're always up to date.
The app keeps you informed whether you're looking for special bundles or discounts on plywood sheets. By keeping you informed at all times, CenturyPromise ensures you no longer miss out on fantastic possibilities.
Deal Transparency
Customer feedback, in the opinion of CenturyPromise, is extremely valuable. The ability to rate and comment on your purchases on the app promotes transparency in business dealings. Your feedback is valuable, and CenturyPly is dedicated to making improvements over time. This system benefits you as a customer and helps CenturyPly continue to improve its goods and services.
Conclusion
The E-Warranty concept from CenturyPromise is revolutionary for plywood buyers. CenturyPromise is all about boosting your plywood buying experience, from guaranteeing authenticity and providing crucial product specifications to delivering free E-Warranty certificates and keeping you updated on the most recent deals.
There is no reason not to make CenturyPromise your go-to app for all of your CenturyPly needs, especially with transparency in deals as the cherry on top. Say hello to confidence and peace of mind when buying plywood!